With global energy demands soaring and a growing emphasis on sustainability, there is a pressing need to unlock the vast potential of gas resources while ensuring profitability and minimizing environmental impact. This symposium aims to explore novel strategies and technologies for unlocking challenging gas resources, such as sour gas, deep gas, unconventional and tight gas, while optimising project costs. It also recognizes the importance of adopting innovative technologies and sustainable approach to overcome technical and economic hurdles associated with the development of gas reservoirs.
This symposium will focus on the lifecycle from upstream down to distribution, allowing industry experts, researchers, and policymakers to share insights, discuss challenges, and propose innovative solutions that enable the responsible development of gas resources. The event will feature presentations and panel discussions focused on various aspects, including exploration and production techniques, technological advancements, economic viability, and environmental considerations.

Participants will have the opportunity to learn from real-world projects that have effectively utilised innovative technologies and cost optimisation strategies, paving the way for replication and scalability in different geological settings.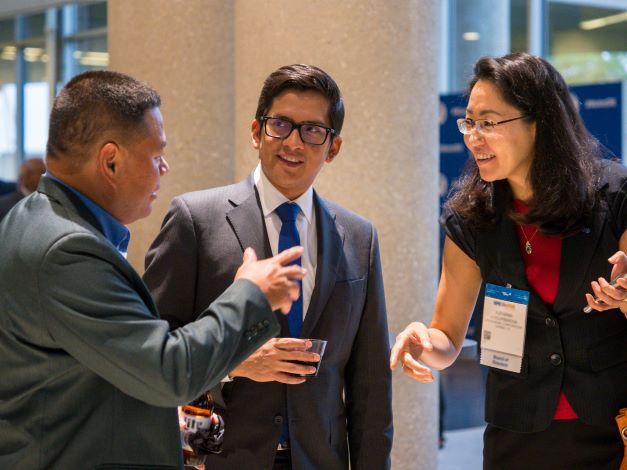 The symposium will showcase the UAE's commitment to embracing innovative and sustainable practices in the gas sector. The discussions are to revolve around maximising profitability while ensuring responsible resource management and minimising environmental impact. The presentations will highlight groundbreaking technologies, such as carbon capture and storage, as well as renewable gas options, which has opened up exciting possibilities for a greener and more efficient gas industry.

Join us at the SPE Symposium on Unlocking Gas Resources, an extraordinary event that will propel your understanding of the industry to new heights. Discover cutting-edge technologies, explore sustainable practices, and delve into the pivotal topic of energy transition. Engage with industry leaders, researchers, and professionals from around the world in an immersive networking environment. Together, let's unlock the vast potential of gas resources while paving the way for a sustainable and responsible future. Don't miss this unparalleled opportunity to shape the future of the gas industry. Register now and be part of the transformation!

I'm excited to be geographically centered to support the energy transition. This conference is a great source of knowledge to see how we continue providing a resilient hydrocarbon source of energy but with minimal impact to the environment. What's happening and starting here is changing the world and the future for our industry.

Gas resources development is one of the key drivers towards addressing the energy trilemma including energy security, affordability, and sustainability. This symposium focuses on sharing insights, challenges, and proposed innovative solutions for development of different gas resources (deep, sour, tight, and unconventional) in profitable and sustainable manner. Don't miss the chance to be part of the discussion and engage with industry experts, researchers, and policymakers in shaping the future of gas industry.
ATTENDING THIS SYMPOSIUM SUPPORTS THE E&P INDUSTRY
The Society of Petroleum Engineers (SPE) is a not-for-profit organization. Income from this event will be invested back into SPE to support many other Society programs.
When you attend an SPE event, you help provide even more opportunities for industry professionals to enhance their technical and professional competence. Scholarships, certification, the Distinguished Lecturer program, and SPE's energy education program Energy4me® are just a few examples of programs supported by SPE.