01 Mar 2021
Artificial Lift-2021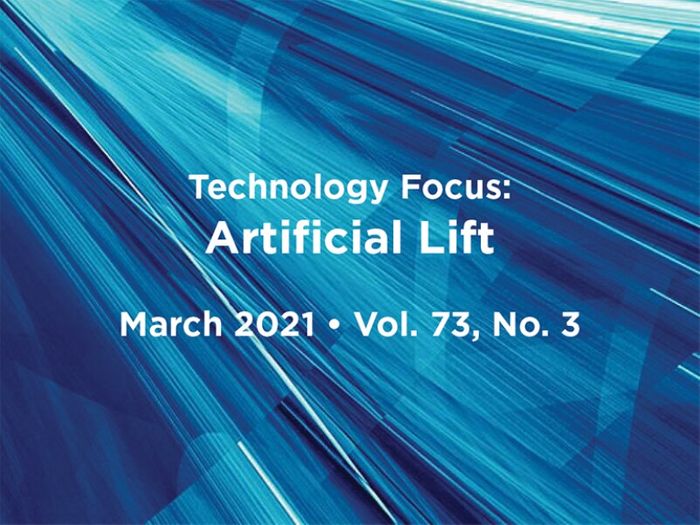 Artificial lift really shines during a downturn. This is because, when capital spending is constrained, artificial lift is one of the few levers an operator has available to increase production while reducing operating expenses.
In a recent SPE Podcast, Shauna Noonan asked me why I chose a career in artificial lift. My answer was twofold. First, I explained that I love instant gratification and that there is probably no other discipline within petroleum engineering that allows you to see immediate results from your work the way artificial lift does. Second, I explained that, when I was an incoming freshman at Texas Tech University, I learned that past department chair Herald Winkler was revered throughout the industry as one of the pioneers of gas lift technology. I figured that, if artificial lift was a good enough career path for "Wink," it was good enough for me.
It did not take long, however, for me to learn that not everyone felt the same way. When I was given the opportunity to select a senior petroleum engineering elective, I chose Artificial Lift. On the first day of the semester, I was one of only two students to show up for that class. We were disappointed when, at 8 a.m., a department staff member informed us that the class did not make and that we had been enrolled in Thermal Recovery Methods instead. This would not be the last time I learned that artificial lift did not always receive the love that it should. Years later, I was visiting with a seasoned artificial lift professional at a meeting and mentioned the need to better leverage the resources SPE has to offer. He immediately retorted, "Oh, Greg, SPE is for reservoir engineers. Why waste your time?"
I am pleased to report that, in the decade since that meeting, artificial lift has experienced something of a renaissance within SPE. Past President Shauna Noonan is a career artificial lift professional, and, during her administration, the SPE Board of Directors greatly expanded the role of artificial lift technology within our professional society. Since 2014, SPE International has presented a dedicated series of artificial lift conferences, the most recent of which was the virtual 2020 SPE Artificial Lift Conference and Exhibition—Americas. This biennial event has greatly enhanced the breadth, depth, and quality of artificial lift papers available to our members through the OnePetro online library. For the 2020–21 season, two artificial lift experts, Anthony Allison and Ken Decker, were selected as SPE Distinguished Lecturers. In 2020, SPE established a new technical section dedicated to artificial lift technology. Beginning in 2021, JPT is expanding its coverage of artificial lift to two features per year. Finally, since 2014, SPE has recognized 16 eminent artificial lift professionals for their outstanding contributions by presenting them with the Legends of Artificial Lift award. As it happens, the very first class of Artificial Lift Legends included both Herald Winkler and Joe Clegg—the very individual who told me that SPE was for reservoir engineers.
One common theme shared by each of the Artificial Lift Legends in their talks is that artificial lift really shines during a downturn. This is because, when capital spending is constrained, artificial lift is one of the few levers an operator has available to increase production while reducing operating expenses. As my colleagues and I can attest, this was certainly the case in 2020. While many groups within my company and others like it struggled to stay busy, artificial lift professionals found that they had never been busier.
I am proud of the work that my colleagues in the industry have done to help operators achieve positive free cash flow during one of the most challenging periods of our industry's history. The results of your dedication, ingenuity, and hard work demonstrate the important role artificial lift technology plays in our industry today.
This Month's Technical Papers
Progressing-Cavity-Pump Configuration Addresses Operational Challenges
The Future of Plunger Lift Control Using Artificial Intelligence
Overcoming Challenges in ESP Operation In Ultradeepwater Heavy-Oil Atlanta Field
Recommended Additional Reading
SPE 201125 Further Optimization of Variable Frequency Drive Controllers by Tim Hinojosa, Occidental, et al.
SPE 201140 Pilot Application of Remotely Operated Gas Lift Valves in Permian Basin Unconventional Wells by Johannes Visser, Chevron, et al.
SPE 201159 Dynamic Simulation of Electrical Submersible Pump Applied to Producing Wells in Unconventional Reservoirs by Rafael H. Nemoto, The University of Tulsa, et al.
Greg Stephenson, SPE, is a senior engineering adviser for artificial lift in Occidental Petroleum's Worldwide Engineering and Operations Group in Houston. In this role, he provides technical support, mentoring, and training for multiple artificial lift techniques. Stephenson specializes in the various aspects of artificial lift, production surveillance, automation, and optimization. He has taught numerous industry courses throughout the world and written a variety of technical papers and publications on the subject. In addition to his work at Occidental, Stephenson currently serves on the JPT Editorial Review Committee and the SPE Production and Facilities Advisory Board and has served as the program chairperson for the 2018 SPE Artificial Lift Conference and Exhibition—Americas. He also serves on the board of directors of the Artificial Lift Research and Development Council, and he chairs API Task Group 19G, which manages 25 product standards, recommended practices, and technical reports related to artificial lift technology. Stephenson holds a BS degree in petroleum engineering from Texas Tech University. He can be reached at greg_stephenson@oxy.com.