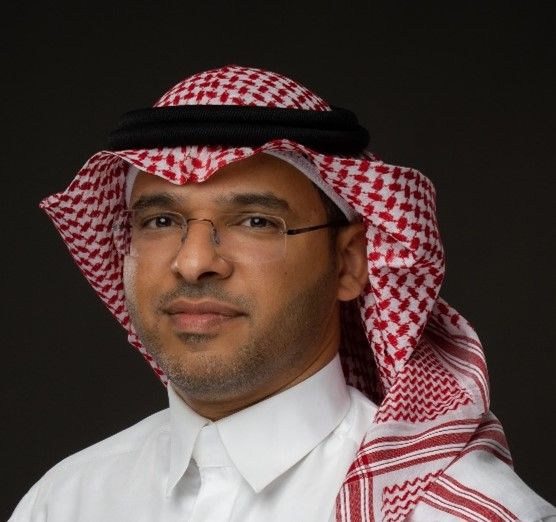 Anas Al-Shuaibi
Symposium Chairperson
Division Head, Reservoir Management
Saudi Aramco
It is my great pleasure to extend a warm welcome to all of you who are participating in the SPE AI Symposium 2023, held under the theme Leveraging Artificial Intelligence to Shape the Future of the Energy Industry. This is the second symposium on digital transformation in the oil and gas industry, which is being held in Al-Khobar, Kingdom of Saudi Arabia. The symposium brings together professionals from academia, industry, and government to exchange their digital technology ideas and breakthroughs in order to deliver tomorrow's energy more sustainably, efficiently, and safely.
The world is currently undergoing a wave of the Fourth Industrial Revolution (4IR) that is impacting every aspect of our lives, including cloud computing, mobile connectivity, Artificial Intelligence (AI) and big data. For about a century, oil and gas has played a key role in the economic development of the world, but the industry today is at the cusp of a new era. Digital transformation can enhance operational efficiency, increase ultimate recovery, and improve workplace safety and environment. The objective of this symposium is to learn from the brightest minds around the world, showcase state-of-the-art innovations, and spur ideas that will shape the future of the oil and gas industry.
I would like to thank the members of the programme committee and the organisation staff for their hard work. I am confident that the SPE AI Symposium 2023 will be successful and enjoyable for all participants.
Leveraging Artificial Intelligence to Shape the Future of the Energy Industry
As the world is rapidly transitioning to a digital future, the oil and gas industry must maximise the capabilities of Artificial Intelligence (AI) by leveraging IR4.0 technologies. A key challenge the industry faces today is making these technologies available to decision-makers across disciplines in a way that allows everyone to benefit with the insights that they can trust.
This symposium aims to share cross-functional expertise, knowledge and science in the AI domain. It will provide a platform to showcase the groundbreaking innovations and key enablers for successful digital transformation. It will also facilitate networking and skill building through first-hand interactions with peers, experts, and industry leaders.